Support for new technologies
Android 11 is much better adapted for working with 5G, folding displays and video transmission with minimal latency (which is important for cloud gaming services like Google Stadia). The new firmware also offers deeper integration of alternative image formats like HEIF and support for Google's neural network API.
In the case of 5G, for example, Google is working to teach apps to check whether you are using an unlimited data plan or not — because a higher download speed also means that your traffic can run out very quickly.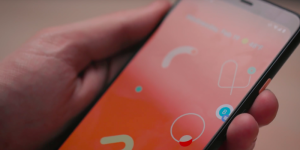 In the English version, this feature is called Bubbles and is similar to part of the Facebook Messenger interface. A small round icon with the contact's name and avatar is displayed on top of any open apps in the selected part of the screen. In theory, Bubbles will be able to use any messengers, but for now, they are only available for Google "Messages". Initially, they wanted to add such bubbles to Android 10, but they were rejected in one of the beta builds.
The "Communication" section on the notification bar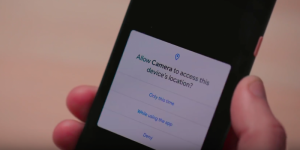 It sounds boring, even not attractive, but it's actually a very important change. In Android 10 and older versions, when an app asks for access to a microphone, camera, or other smartphone features, you only have two options: grant access or deny access. On Android 11, it works the same way as iOS: you can now grant access once.

For example, if you want to send a photo via the app, but don't want to give it access to the camera forever (or disable it later in the settings), you can choose "Only this time".
Dark theme on schedule and Increasing screen sensitivity
You no longer need to turn on the dark mode manually in the evening: you can set a schedule for turning it on and off — and the system will do everything automatically.
So far, this innovation is only available on Pixel 4, and it is unclear whether it will appear on smartphones from other manufacturers. This function, as the name implies, increases the screen sensitivity, and is intended for devices with a protective film or glass.
Find other features in the video below.
Frequently Asked Questions
No added frequency questions and answers yet.